Finalists Announced for 2008 Summer Stipend
Excerpts below are from our 2008 finalists.
Art Pedicab
We're building an art-deco inspired winged pedicab to run the streets of NYC, participate in art parades and share with kids in local schools. We hope the pedicab will attract attention as not only a beautiful piece of art, but as a viable means of transportation.
I am working with two amazing people for this. George Bliss, owner of The Hub Station and the father of the pedicab movement in NYC, is reinforcing a regular Chinese pedicab base and installing a better brake and a new electric-assist motor. Currently, electric-assists are banned on commercial pedicabs in NYC, reducing pedicabs to quaint tourist attractions. Moreover, the local cab drivers have succeeded in lobbying the city to limit the number of bicycle taxi licenses allowed; the industry, so beneficial to the greening of NYC and easing our traffic-clogged streets, is being artificially stifled.
The artist building the winged body is Quill Hyde, an amazingly talented theatrical engineer whose work can be seen on stages and at festivals around the country. His most notable personal project is A Cavallo, built for last year's Burning Man festival, a rideable six-horse ship/carousel with a concert stage on the back, custom made from waterjet-cut steel & shooting fire from its six masts. The wings for the pedicab are also being custom waterjet-cut and folded into shape. We hope to light the wings through the cutout shapes.
We are $7,000 into the budget for this project and are in our homestretch, putting together the modified bike and the sculpted body this week. The remaining costs are the "soft" decor: foam and fabrics, lights and color gels, etc. We're also hoping to install a solar panel to power all lights. The $500 stipend from Macktez would help us complete the project in time to send it out to the Burning Man festival, where the pedicab would serve as a free taxi to festival goers — the role we hope it resumes when it comes back to New York City in September.
Sample image:

Autopilot
Autopilot is a 15-minute narrative film that looks at the culture of internet videos through the destructive behavior of pubescent teens. In the course of one afternoon, Mark and his band of delinquent boys rampage the neighborhood. They crash bicycles into walls and videotape the mayhem for online posterity. Later, back in the comforts of home, the consequences of their pranks cause a real and violent conflict between the boys' fathers.
Autopilot is currently in post-production. Production was funded through a grant from the Jerome Foundation, and the movie was filmed with a combination of 35mm film and consumer video. Jarin Blaschke, Cinematographer of several Sundance shorts, was the Director of Photography – along with our 11 year old actor operating the video camera. The Macktez stipend is for sound mixing and a 35mm print, anticipated to be complete by the end of September 2008.
Synopsis
Mark is the leader of a band of pubescent boys who are bent on rampaging the bicycles of defenseless youths. They tape their destructive behavior and post the videos on the internet. Their particular brand of online entertainment involves ghostriding, in which a rider jumps from a moving bicycle so that it coasts down the street with no rider. One afternoon, they swill generic vodka, posture for the camera, and steal and ghostride several bikes, ultimately to destruction. Toward the end of their spree, Mark maliciously takes a bicycle from a group member, Luke, and rides it straight into a brick wall, dismembering the bike. Mark returns home. His family is disconnected, each locked away in their own isolated enjoyments: Mark watches television, his mother pampers her dog, and his father gazes at the internet. Soon Luke s father, Kurt, comes to the house with the broken bicycle and confronts Mark s father. They move from a petty argument over the damages, to insults over parenting skills, and finally to blows. Mark s father gets pummeled. To save his father, Mark puts Kurt s truck into gear and runs away – the truck moves forward on its own. Kurt stops his assault and chases after Mark, until he notices his truck lurching down the street. He stops and pursues his truck, finally managing to get in and drive away. Mark s family lies scattered across the front lawn, as an airplane drifts silently overhead.
To counter the disposable videos created by the boys, the film itself uses choreographed long takes to give immediacy and purpose to the image, while also preserving the impression of space and time. Through the structure of the narrative and through several visual techniques, the second half of the film becomes a parallel of the first half, following the fathers as the beginning of the film follows the sons. This culminates with the father s truck in autopilot, mirroring the imagery of ghostriding bicycles. The truck rolls forward as the father chases after. This event borders on the surreal and symbolic, breaking the realist style of the film and cycling back to the opening scene. The boredom and repetition of daily life, represented visually by the suburban environment, is ruptured by this moment of quiet transcendence. Sons run away from fathers and at the same time, transform into them.
Sample image:

Additional sample images:
Image 2
Image 3
Image 4
Image 5
Before I Die I Want To …
What do you want to do before you die? Hearing hundreds of different answers to this question from hundreds of different people makes one wonder: What creates human desire? What motivates people to take action in their lives? What values do we hold as a society? And what values do other societies around the world find important?
The Before I die I want to… project was inspired by a combination of factors: (1) the death of the Polariod, (2) a psychologist s tool called safety contracts, and (3) a passion to get people to think about what is really important in their life through this simple stripped-down question.
(1) With the prevalence of digital photography, Polaroid announced its discontinuation of products, or in other words, its death. Film will be sold until the current inventory is out, which is projected to be 2009. No more cameras are being made.
(2) Safety contracts are a psychological tool used when treating suicide patients. Research on this method shows that when someone finds a distressed person to be suicidal, if they ask them to give their word that they will not harm themself until help comes, often times the potential victim will choose to remain alive based on this promise. That human connection of making a promise to someone and understanding that someone cares, notices, and expects something is motivation to stay safe. Although that is an extreme example, we are hoping that Before I die I want to… will work in the same way. By asking people to state outloud/write down something they want to do before they die and to be aware we will be checking up on them in a number of years, we believe that this will add significantly to their motivation to accomplish their goal. The added fact that the photos and statements will be published online and in print will urge people to fulfill their desires.
(3) One part cultural study, another part an encouragement to reflect on priorities and take action on desires, the Before I die I want to… project will create a new dialogue in the realm of sociological art. The project aims to urge people towards thinking about and fulfilling their life goals by asking them to make a promise to themselves and to the photographer.
Process
Project creators keep their Polaroid cameras close at hand, taking portraits wherever they go to add to the collection. They snap the photo while the subject is saying what they want to do before they die, getting them in the act of stating their desire. They then request that the subject writes his or her statement on the Polaroid starting with the words Before I die I want to…. As the subjects are signing the release form, the artists ask them to include their email.
The website is updated continuously with new portraits.
Before I die I want to… aims to explore various cultures through the lens of human desire: from third-world countries to first-world countries, from rural places to cities, from primary schools to homes for the elderly. We also hope to gain permission to interview inmates with long prison terms.
If we are awarded this scholarship, we would put it towards our most immediate need of more Polariod film. It's getting hard to find, so we would be thrilled to stock up before it's impossible to find. $500 would give us roughly 333 new portraits! On our website, we currently have around 200 portraits of people who we have shot in Chicago and New York City.
In a number of years (five, ten, twenty, etc.), the artists will contact the participants via email to see if they have accomplished their goal, if they are on their way, or why they haven t made steps in that direction. Participants will be asked to write a short story next to their photo on the website about fulfilling their expressed want. Seeing online that other people are fulfilling their desires will motivate participants to complete their task and write a story of their own.
Sample image:

Additional sample images:
Image 2
Image 3
Image 4
Image 5
Cracker Jackies
I am in the final stages of completing a 21-minute short film (super 16mm) that is in the post-production stretch. I am looking for additional funds to help finance a supervised transfer of selected footage at Postworks to color-time the film and print back out on an HD tape. I intend to send these copies to film festivals across the country and world.
The film itself is a satiric black comedy that has thriller elements, but is not a horror film interested in guts or gore. The story is an extreme fantasy about the ends corporations will go to keep their employees from unionizing. In the real world, they get fired. In this world, they are terminated. The film also explores the topic of immigration, as a central character is an illegal immigrant forced to choose between his loyalty to the company and his loyalty to his humanity.
Sample image: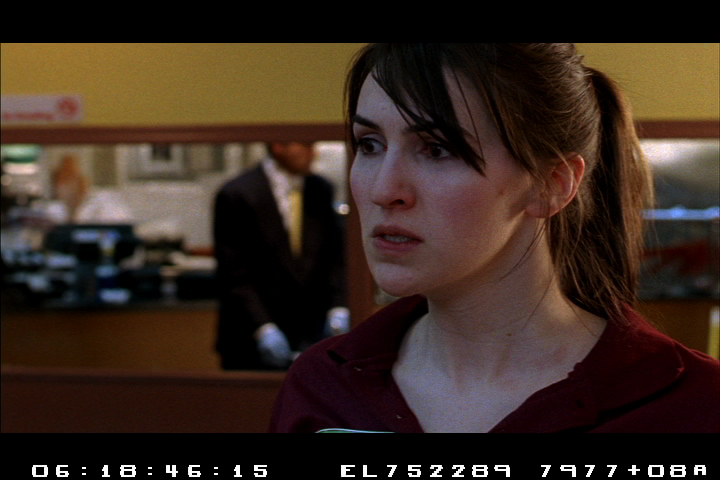 Additional sample images:
Image 2
Image 3
Image 4
Image 5
Photographic Publication
I am in the midst of compiling a book of recent photographs showcasing work from all of 2007 and the first half of 2008. It will be designed entirely by me, and I hope to publish it with the use of an online publishing platform such as Blurb. A stipend would allow me to get the books printed at a custom print shop instead of using the website, and I would have far greater control over the end result. The finished books will be given to art directors, art buyers, and gallery owners, as well as sold inexpensively to interested collectors.
I am also producing bicycle spoke cards to commemorate a friend killed by a truck on his bicycle last October. The stipend would help offset costs involved in printing and lamination, and all proceeds from the sale of the cards will go to WHANAP (the West Harlem Action Network Against Poverty), the organization for which my friend worked.
Sample image:

Additional sample images:
Image 2
Image 3
Image 4
Image 5
Urban Forest
Like all artists and creative people, I'm struggling to come up with money for supplies. My projects are ongoing, and with summer finally here, I've been taking a long hard look at what I have, and what I'd like to finish.
All winter and spring I have been working on a project called "Urban Forest." It is a body of paintings, in oil and mixed media, that speak about the nature that can be found in urban surroundings. The series is comprised of paintings inspired by the parks of Brooklyn (my current home), namely Prospect Park and Fort Greene Park, and other random plots of nature scattered about the urban setting. By manipulating the composition, the color and design of the picture plane, I am able to take the viewer outside of an everyday experience and implore them to think or experience a scene from a park in new ways. Just as the parks have been designed to manipulate the viewer into experiencing nature in an artificial or specific set way, I have manipulated my imagery to create a somatic experience. My work in this series is about the beauty of nature, but it also seeks to ask questions about human control over nature: when does our control and manipulation go too far, and what about our experiences of nature are manipulated?
For the most part, this series is comprised of small drawings and sketches that long to be huge paintings. The larger the scale of the work, the more the viewer can actually feel engulfed by the work. Thus far, I have completed about twelve works, most of which are small drawings. I have three large stretchers — 48″x72″ — and the canvas to paint on but almost no paint to work with. The summer stipend will allow me to buy the oil paint and other supplies needed to push these new large scale works to completion and finish the "Urban Forest" series.
Sample image: